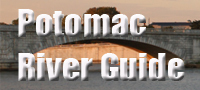 Arlington Memorial Bridge
Potomac River Highway Bridge
Considered the most impressive of Washington's bridges, the structure connects the Lincoln Memorial to Arlington Cemetery. It is a major part of the formal urban design of the city. Proposed in the mid-19th century, the span was not completed until 1932.
In 1899, the federal government sponsored a design competition that resulted in several gargantuan designs. One of the more ornate entries was selected, but never funded by Congress. In the 20th century, an attempt was made to design a bridge that would be in keeping with the city plan, and extend the mall axis across into Virginia. The eventual design included a bridge, plaza, and entrance into Arlington Cemetery. It was built from 1926 to 1932, including an electric draw span that opened the center span in one minute. It was among the longest, heaviest, and fastest such spans in the world--but it was dismantled and rendered inoperative by the National Park Service in 1979. The bridge is reinforced concrete, faced with North Carolina granite with pylons at each end that are topped by large sculptures. The Arlington end has 8-foot eagles on top of 35-foot pylons, designed by sculptor Paul C. Jennewein. The piers have bas-relief eagles in 12-foot discs, and 6-foot bison faces. At the Lincoln Memorial end, a pair of heroic figures in gold leaf dominates the roadway entrance to the bridge. They were designed by sculptor Leo Friedlander, and put in place after World War II.
In December 2020 the National Park Service finished a complete renovation of Arlington Memorial Bridge for the first time since it opened in 1932. The $227 million rehabilitation project, one of the largest infrastructure projects in Park Service history, will extend the bridge's useful life by 75 years. It will also maintain our capital's ceremonial entrance and ensure the bridge continues to serve as a memorial to the sacrifices of our nation's veterans and as a symbol of the reconcilliation between north and south following the American Civil War.
Nearby Potomac River Crossings

Upstream

Downstream
Yelp reviews of the Arlington Memorial Bridge are shown below.
Read Michael L.'s review of Arlington Memorial Bridge on Yelp
Suggested Links
Contact Information
National Park Service
Turkey Run Park
McLean VA 22101
703-289-2500
Website