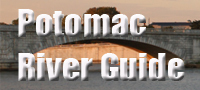 St. Marys College of Maryland
Maryland College

This college, part of the University of Maryland system, was founded in 1840 in St. Mary's City as a "living monument" to the earliest English settlers in Maryland. Designated as a public honors college, it is the most selective college or university in public higher education in Maryland.
The college features a relatively small size (about 1300 students), with most students living on campus and involved in a strong liberal arts curriculum.
The school sponsors numerous music, theater, art, and poetry programs throughout the year. The Governor's Cup Yacht Race is an annual August event. The college's boat dock is open to boaters year-round. Although campus events are open to the public, some have a fee.
Suggested Links
Contact Information
St. Mary's College of Maryland
18952 E. Fisher Road
St. Mary's City MD 20686
240-895-2000
Website