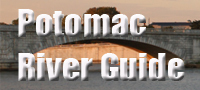 Maryland Dove
Maryland Historic Site
A replica of the Dove, one of two ships that carried the colonists to St. Mary's City, is on display at St. Mary's City. The Maryland Dove was lanched in 2022, after being constructed at the Chesapeake Bay Maritime Museum in St. Michaels, Maryland. The ship replaces another Maryland Dove, which was constructed in the 1970s to serve as an educational exhibit and traveling historical reminder of Maryland's settlement.
The Maryland Dove is a full-scale operating replica of the ship that carried supplies for the 1634 expedition. Settlers arrived on the passenger ship, the Ark. Both ships sailed from the Isle of Wight on November 22, 1633. They were soon separated at sea, but came back together six weeks later at Barbados. The ships stopped in Virginia before arriving at St. Clement's Island on March 25, 1634.
After serving its transatlantic mission, the Dove continued to navigate the shallow waters of Maryland's rivers and bays. Governor Leonard Calvert sailed up the Potomac on the Dove to negotiate with the Piscataway Indians for land; later the ship explored the Chesapeake Bay and transported corn to New England. In August 1635, the Dove set sail for England loaded with beaver pelts and timber. She never arrived in England and was presumed lost in a North Atlantic storm.
Suggested Links
Contact Information
Historic St. Mary's City
P.O. Box 39
St. Mary's City MD 20686
240-895-4990
Website