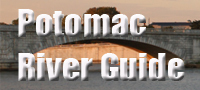 Point Lookout Confederate Monument
Maryland Historic Site
Near the confluence of the Potomac and Chesapeake Bay was an infamous Civil War prisoner camp, but Point Lookout's history goes back further. A lighthouse built here in 1830 marked the treacherous currents between the Bay and the Potomac. In the 1850s, the site was a summer resort, with a hotel, more than 100 beach cottages, and a large wharf.
As the Civil War engulfed the region, Union forces operated a hospital and prisoner of war camp here. After the Battle of Gettysburg, construction began on a rebel camp capable of holding 10,000 prisoners of war. Conditions at the prison, called Camp Hoffman, were not good; the water was polluted and there was insufficient food and shelter. The prison held more than 50,000 Confederate prisoners between 1863 and 1865; more than 3,000 died at the camp; many are buried at a national cemetery nearby.
The site is commemorated by a Confederate Monument in Scotland, 3 miles north of Point Lookout. A museum/visitor center at Point Lookout State Park interprets the Civil War prison history.
Park rangers tell stories of unusual (and possibly unnatural) events in the area around Point Lookout. Many of them are related to the prisoners of war who suffered in the area; others come from the victims of shipwrecks in the treacherous waters around the point. Many of the unusual activities involve the Point Lookout Lighthouse, one of four remaining lighthouses on the river. The light, on top of a two-story house, was first lit in 1830, and could be seen for up to 12 miles. During the Civil War, it was heavily guarded. In 1930, it was part of an experiment to evaluate wind energy for power. The light was replaced with a navigation light in 1965. The house is now part of a naval facility, and is closed to the public except for tours given once a year, usually in November.
Photo credit: By Tim Evanson [CC-BY-SA-2.0 ("https://creativecommons.org/licenses/by-sa/2.0")], via Wikimedia Commons
Suggested Links
Contact Information
Maryland Department of Natural Resources
11175 Point Lookout Road
Scotland MD 20687
301-872-5688
Website