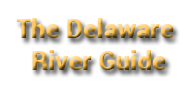 Interactive Maps
Thematic Maps
Search Delaware Sites
Also Explore
Scottons Landing Boat Ramp
Monitoring Site

The Delaware Department of Natural Resources and Environmental Control operates a boat ramp at Scotton Landing (also known as Barkers Landing) on the St. Jones River. The boat ramp, which was in poor condition, is currently closed for reconstruction.
The project is expected to be finished by April 2024 and will include a new boat ramp, a new courtesy dock and a repaved parking lot. The fishing pier at Scotton Landing also will be closed during the work. The updated ramp will include an extension into deeper water to aid boaters launching at low tide, as well as timber supports and steel sheet piles to protect the ramp from scouring. The new L-shaped courtesy dock will allow easier maneuverability in the river during launches. Plus, temporary mooring, to be used while boaters retrieve their vehicles, will be installed.
The nearest tidal boat ramps for alternative use during the Scotton Landing closure are Lebanon Landing, which is also on the St. Jones River, near Magnolia, and the launch at Bowers Beach.The boat ramp provides access to the Delaware National Estuarine Research Reserve (DNERR) along the lower St. Jones River, one of 30 National Estuarine Research Reserves across the country whose goal is to establish, protect, and manage natural estuarine habitats for research, education, and coastal stewardship. Delaware?s reserve was established in 1993, and is a cooperative program between the State of Delaware and the National Oceanic and Atmospheric Administration.
Suggested Links
Contact Information
Delaware Dept. of Natural Resources and Environmental Control
Barkers Landing Road
Magnolia DE 19962

Website