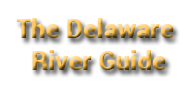 Interactive Maps
Thematic Maps
Search Delaware Sites
Also Explore
Kalmar Nyckel Foundation
Historic Site

The Kalmar Nyckel Foundation (KNF) is a non-profit educational organization that invites students and visitors to explore the cultural and maritime heritage of Delaware and its enduring ties to Sweden and Finland. KNF is a volunteer-based organization that built, owns, and operates Kalmar Nyckel from its home port of Wilmington. The ship serves as a floating classroom with educational programs that reach more than 30,000 people each year.
Launched in 1997, Kalmar Nyckel is the official Tall Ship of Delaware and a recognizable icon for its home state. The ship serves as a catalyst for educational, social, and economic development in Delaware and beyond.
The Copeland Maritime Center, located at the home of the Kalmar Nyckel, is a year-round riverfront museum and learning center. Visitors, school groups, crew trainees, and guests can explore Delaware's maritime and cultural heritage.
Suggested Links
Contact Information
Kalmar Nyckle Foundation
1124 E. 7th St.
Wilmington DE 19801

Website