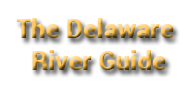 Interactive Maps
Thematic Maps
Search Delaware Sites
Also Explore
Commodore Barry Bridge
Delaware Highway Bridge

The Commodore Barry Bridge (also known as the Commodore John Barry Bridge or John Barry Bridge) is a cantilever bridge that spans the Delaware River from Chester, Pennsylvania to Bridgeport, in Logan Township, New Jersey. It is named after the American Revolutionary War hero and Philadelphia resident John Barry.
Along with the Betsy Ross Bridge, the Benjamin Franklin Bridge and the Walt Whitman Bridge, the Commodore Barry Bridge is one of the four toll bridges connecting the metropolitan Philadelphia region with southern New Jersey owned by the Delaware River Port Authority . The bridge replaced the Chester-Bridgeport Ferry, a ferry service that from July 1, 1930 to February 1, 1974, was the sole means of crossing the Delaware River from Delaware County, Pennsylvania to Gloucester County, New Jersey. The Chester side of the ferry service experienced the Wade Dump fire and SuperFund cleanup, and has since become the city-owned Barry Bridge Park with the adjacent Subaru Park (home of the Major League Soccer's Philadelphia Union franchise) being opened in 2010.
The Commodore Barry Bridge is an important landmard for Delaware River fisherment. When fishing upstream from the Commodore Barry Bridge, valid New Jersey or Pennsylvania fishing licenses are recognized on both shorelines, and anglers may launch from either shore.
Suggested Links
Contact Information
Delaware River Port Authority
445-Chester Ad.
Chester PA 19103

Website