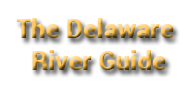 Interactive Maps
Thematic Maps
Search Delaware Sites
Also Explore
Fort Mifflin on the Delaware
Historic Site

Experience history first-hand at National Historic Landmark Fort Mifflin--one of the only intact Revolutionary War battlefields and the only fort in Philadelphia. Events throughout the year highlight the Fort's long service to the United States featuring uniformed or period attired interpretive guides and reenactors. In one visit to Fort Mifflin, a guest stands on a Revolutionary War battlefield, inside a Civil War prison and next to a magazine storing gunpowder during World War II.
Fort Mifflin, originally called Fort Island Battery and also known as Mud Island Fort, was commissioned in 1771 and sits on Mud Island (or Deep Water Island) on the Delaware River below Philadelphia, Pennsylvania near Philadelphia International Airport.
During the American Revolutionary War, the British Army bombarded and captured the fort as part of their conquest of Philadelphia in autumn 1777. The United States Army began to rebuild the fort in 1794 and continued to garrison and build on the site through the 19th century. It housed prisoners during the American Civil War. The army decommissioned Fort Mifflin in 1962 and returned it to the City of Philadelphia. Historic preservationists have restored the fort.
Suggested Links
Contact Information
Gloucester County Parks
600 Hog Island Road
Philadelphia PA 19153

Website