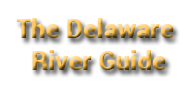 Interactive Maps
Thematic Maps
Search Delaware Sites
New Hope-Lambertville Bridge
Bridge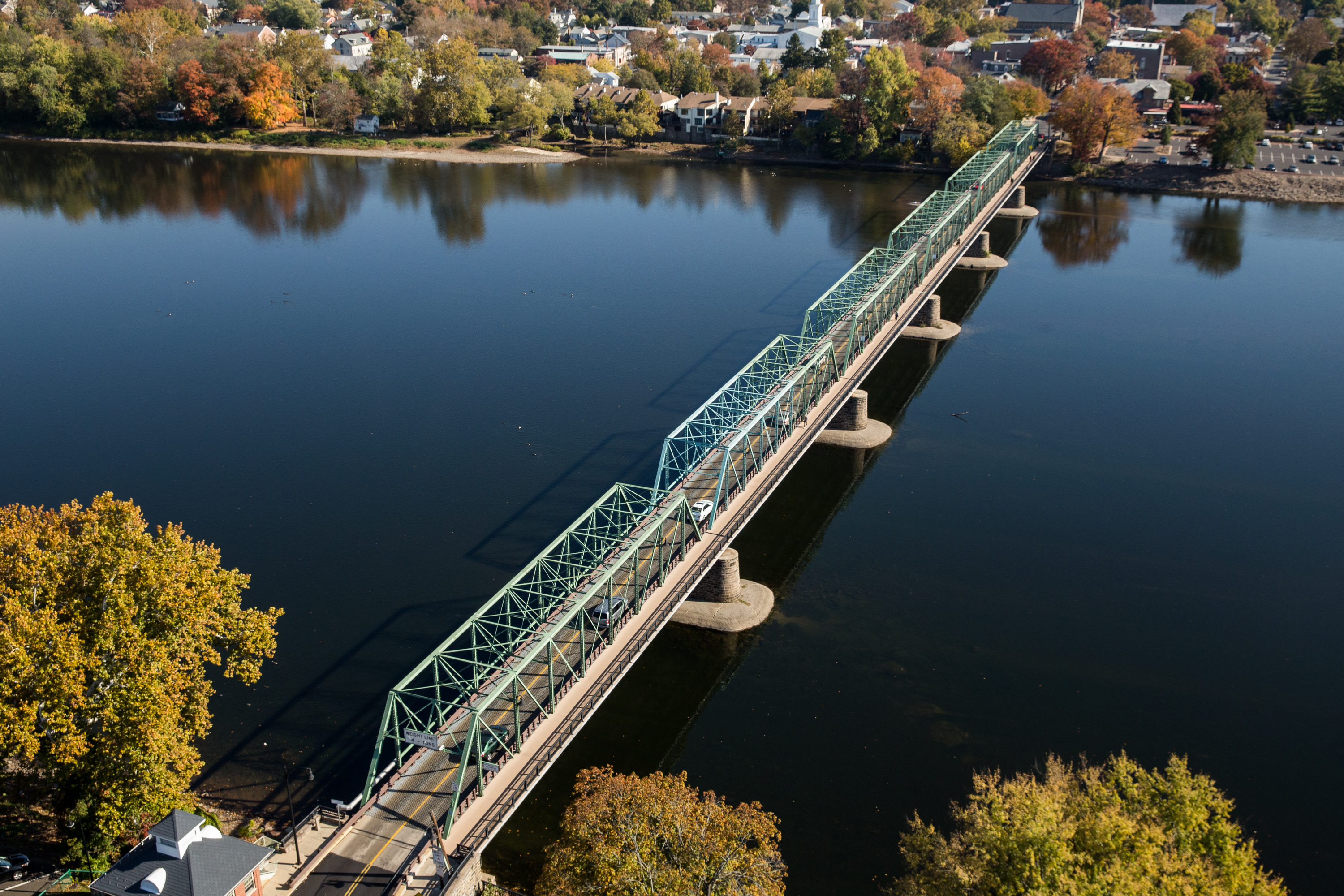 The six-span, 1,053 foot-long bridge from New Hope, PA to Lambertville, NJ was constructed in 1904 and originally operated as a privately owned toll bridge. It is the third bridge to span the Delaware River at this location, replacing a prior wooden span that was destroyed in the flood of 1903.
The first bridge at this site also was the victim of flooding. Designed by Lewis Wernwag, a world-famous bridge-building pioneer of his age, the original crossing was "carried away and damaged" by flooding on January 8, 1841. Wernwag's bridge was completed on September 12, 1814, slightly more than eight years after the opening of the first bridge across the Delaware River between Trenton and Morrisville, Pa. on January 30, 1806.
The second New Hope-Lambertville Bridge--the one destroyed in the 1903 flood--was built in 1842, according to Bridges of New Jersey by Steven M. Richman.
Its replacement (the six-span steel, pin-connected Pratt truss bridge that stands to this day) was constructed in 1904 at a cost of $63,818.81.
The Bridge is number 4 on loop trails. Distance upstream to Centre Bridge, 3.1 miles. Distance to Washington Crossing downstream, 6.9 miles. Bridge length .4 miles.
Photo: Delaware River Joint Toll Bridge Commission.
Suggested Links
Contact Information
Delaware River Joint Toll Bridge Commission
1199 Woodside Road
Yardley PA 19067
800-363-0049
Website