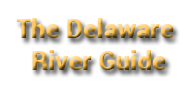 Interactive Maps
Thematic Maps
Search Delaware Sites
Portland-Columbia Toll Bridge
Highway Bridge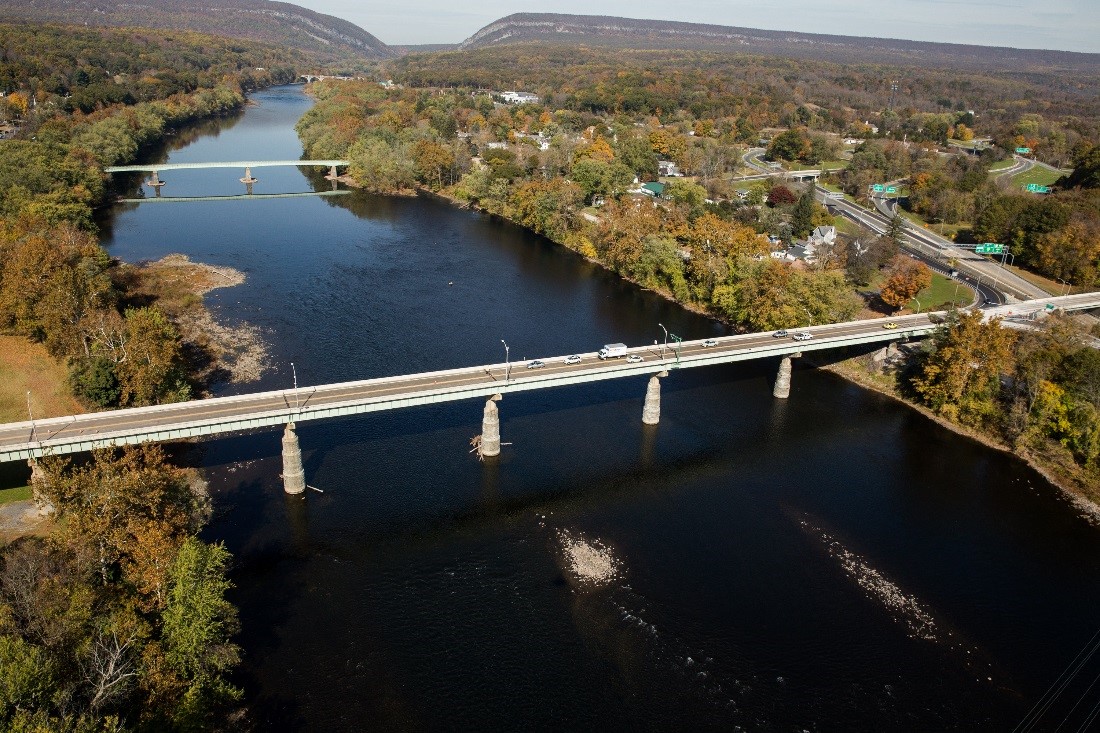 The Portland-Columbia Toll Bridge connects PA. Route 611 at Portland, Pennsylvania with U.S. Route 46 at Columbia, New Jersey. Route 46 merges with Interstate Route 80 located just north of the bridge on the New Jersey approach.
Opened to traffic on December 1, 1953, the main river bridge consists of a ten-span steel girder system with total length of 1,309 feet and a 32-foot curb-to-curb width. The substructures consist of reinforced concrete piers and concrete bin abutments.
A one-way toll plaza, located at the Pennsylvania approach, has three toll lanes. Tolls are collected in the westbound direction. The Commission also owns a pedestrian bridge 1000 feet north of the toll bridge.
Photo: Delaware River Joint Toll Bridge Commission.
Suggested Links
Contact Information
Delaware River Joint Toll Bridge Commission
1199 Woodside Road
Yardley PA 19067
800-363-0049
Website