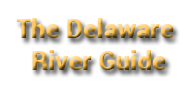 Interactive Maps
Thematic Maps
Search Delaware Sites
Two Rivers Grille
Restaurant

The restaurant specializes in American food. The "two rivers" are the Delaware and the Neversink, which come together in Matamoras, PA, and Port Jervis, NY.
The restaurant has been voted the best restaurant in Pike County, NY, every year from 2014 to 2020 in the "Pocono Record Readers Choice Awards." The restaurant offers steak, seafood, burgers, soups, salads, and pasta dishes. The menu was created by Executive Chef Daniel Weber and can accommodate gluten-free diets as everything is prepared fresh.
Yelp reviews for this site are shown below.
Read Mary M.'s review of Two Rivers Grille on Yelp
Suggested Links
Contact Information
Two Rivers Grille
611 Pennsylvania Ave.
Matamoras PA 18336
570-491-2020
Website